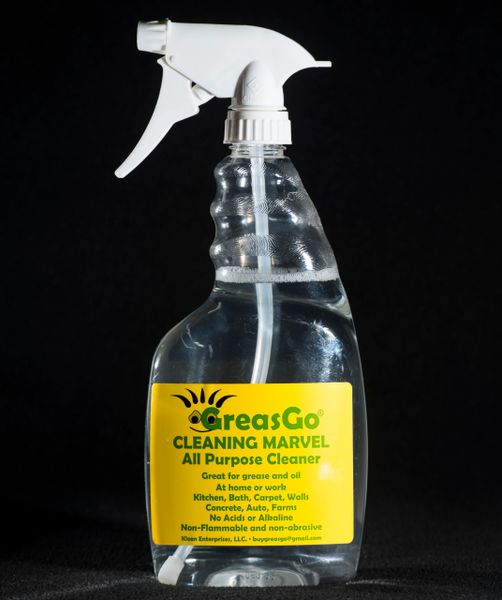 GreasGo 24 Ounce
GreasGo products are all water based, biodegradable, and one of the safest cleaners on the market today.
GreasGo is NON-FLAMMABLE. can be used around open flame.
GreasGo is Carcinogen free. No Harsh Fumes.
GreasGo will not dull paint, will not dull aluminum.
GreasGo will not cause chemical burns. Gentle on skin.
GreasGo does not contain acids or caustics.
God made crude oil. HE made a cleaner for crude oil. We call it GreasGo.
Reviews
Featured Products