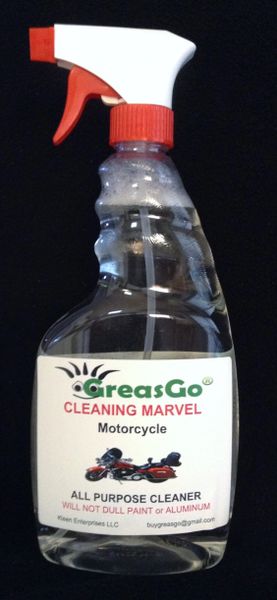 Motorcycle Cleaner TM
Motorcycle Cleaner TM
GMC is formulated especially for the Motorcycle Road machines and off road motorcycles.
Will not dull paint or aluminum. Great on chrome.
White wall tire, become sparkling white.
Great for vinyl and fiberglass.
Use for grease, oils, bug & tar, mud, dirt, grime, tree sap.
Ask about our larger sizes, 1 Gallon, 5 Gallon, 55 Gallon Drum. Call for special pricing.
Reviews
Featured Products